Winter Street Style
13 July 2022
Winter is here in Queenstown and it's time to layer up!
You'll find everything your wardrobe needs at Queenstown Central Shopping Centre to keep you looking sharp, street-smart and comfortable from day-to-night.
Offering a range of everyday and boutique fashion brands, here's a sample of what's hot in-store now at Queenstown Central, 19 Grant Road, Frankton.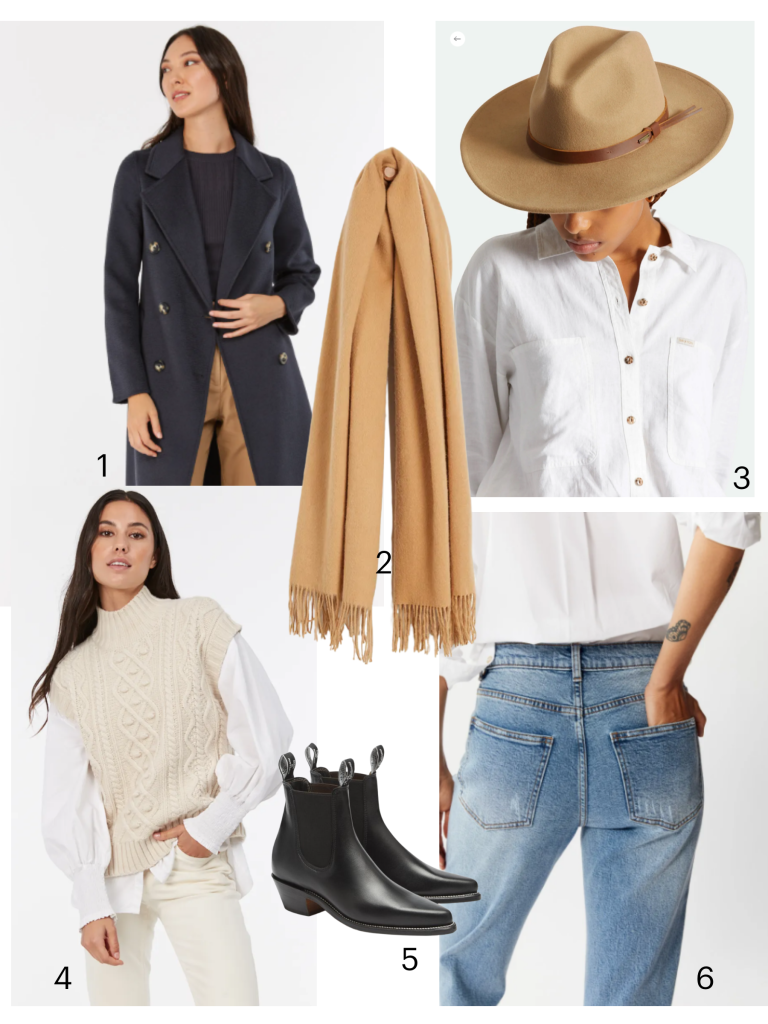 Max – The Everywhere Coat in Slate $349.99
Max – Lexi Wool Scarf $99.99
Max – Brixton Field Proper Hat $129.99
Max – Averie Cable Knit Vest $139.99
Issimo Shoes – RM Williams Millicent Boot $649.90
Max – The Organic Straight Leg Jean $129.99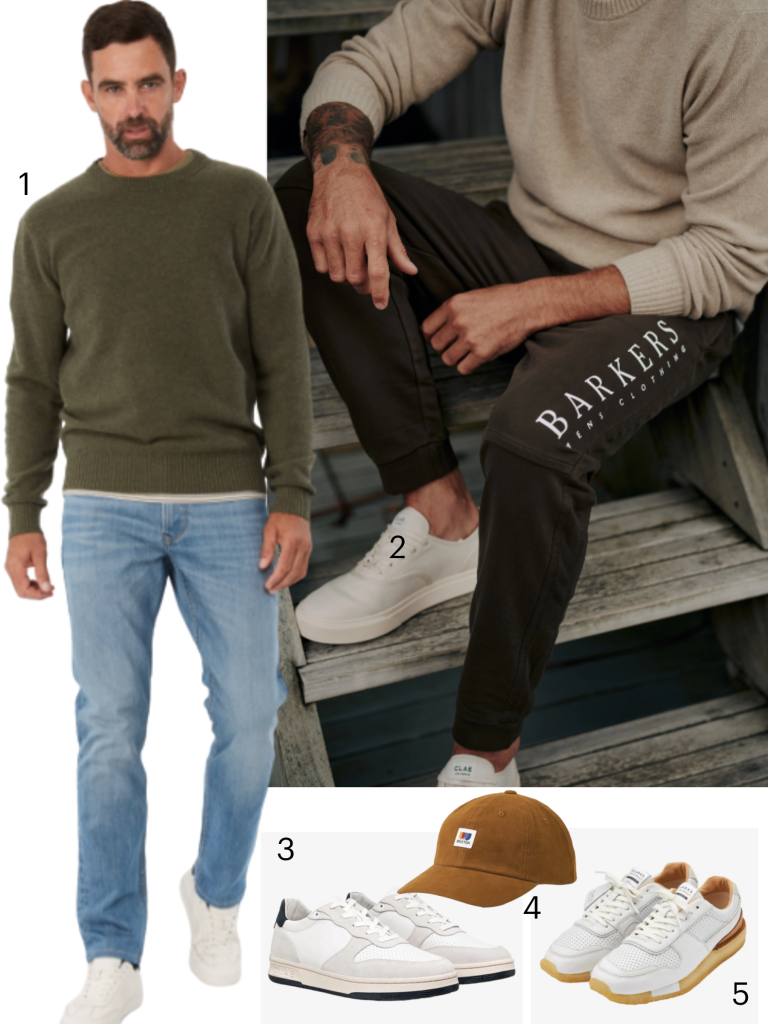 Barkers – Hobson Merino Crew $169.99
Barkers – Organic Classic Print Track Pant $ 109.99
Barkers – Clae Malone Trainers – $219.99
Barkers – Brixton Alton LP Cap
Barkers – Clarks Tor Run $279.99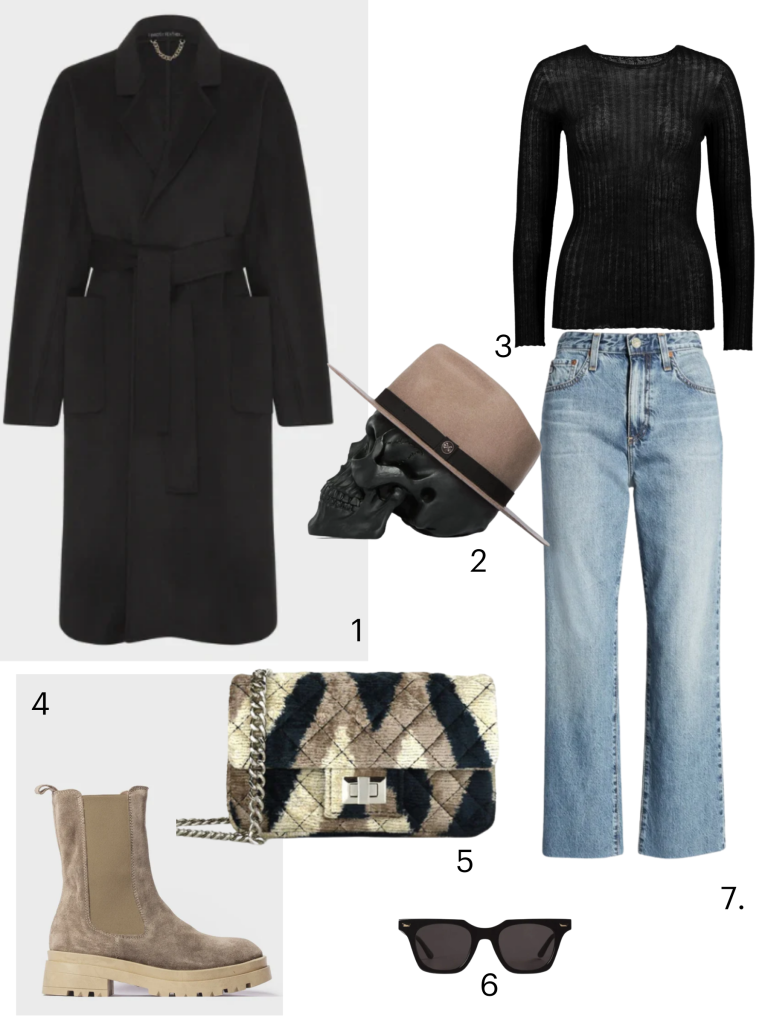 Social Clothing – Birds of a Feather Celine Wool Coat $569.95
Social Clothing – Billy Bones The Chief Fedora $139
Social Clothing – Standard Issue Tulle Crew $229
Social Clothing – Zoe Kratzmann Favour Boot in Tan Suede $349
Social Clothing – Rough Studios Mini Velvet Bandita Bag $479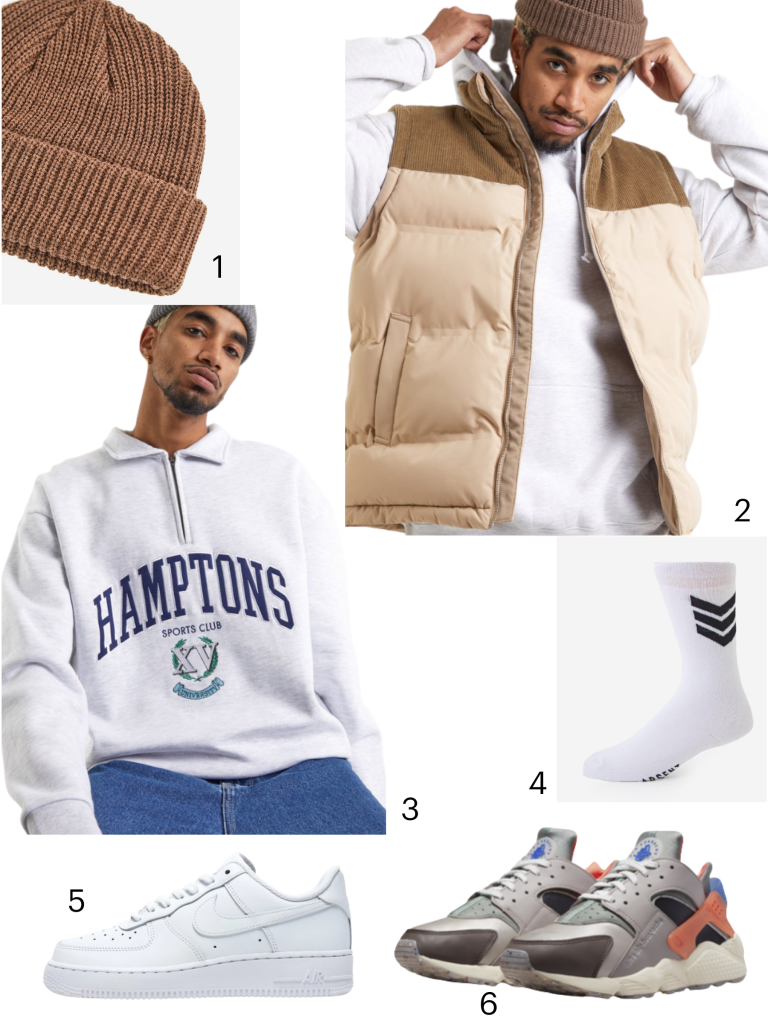 Hallensteins – Fishermans Beanie $10
Hallensteins – Cord Panel Recycled Puffer $69.99
Hallensteins – Hamptons Varsity Sweat $49.99
Hallensteins – Absent Chevron Socks $9.99 (or 3 for $20)
Fridge Freezer – Nike Air Force 1
Fridge Freezer – Nike Huarache Premium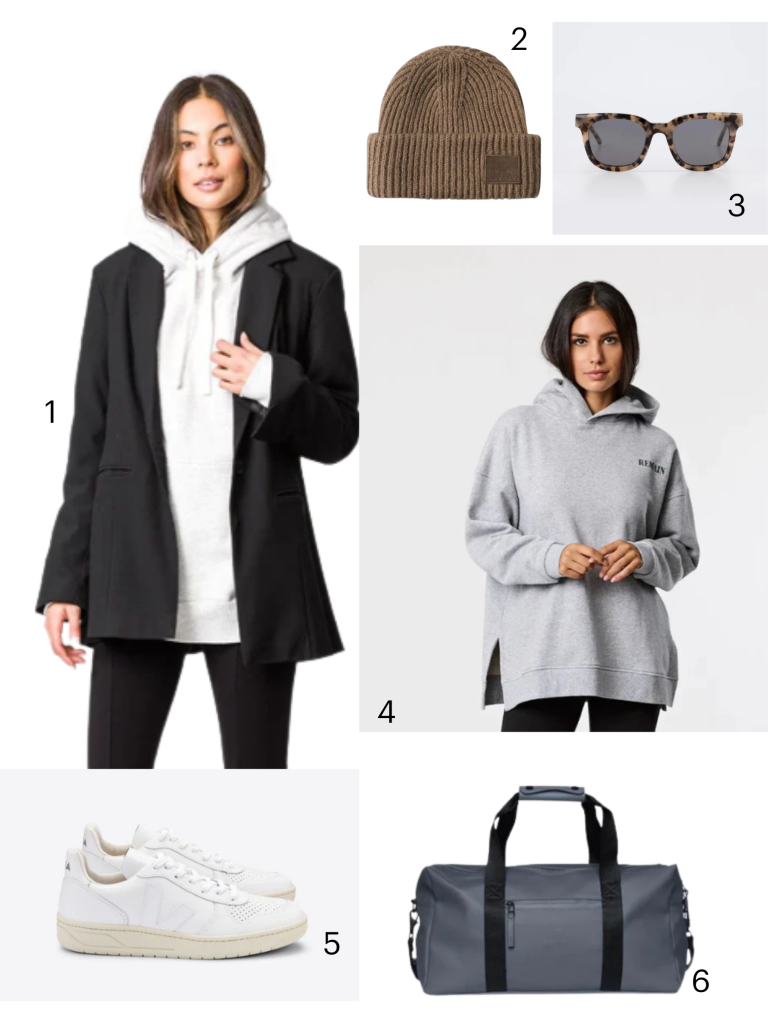 Colab Store – Remain Devon Blazer $349.90
Colab Store – C&M Beanie $179.90
Colab Store – Eugene Sunglasses White/Tortoise $189.90
Colab Store – Remain Hoodie Light Marle
Colab Store – Veja V-10 Sneakers in Extra-White
Colab Store – Rains Waterproof bag $149.99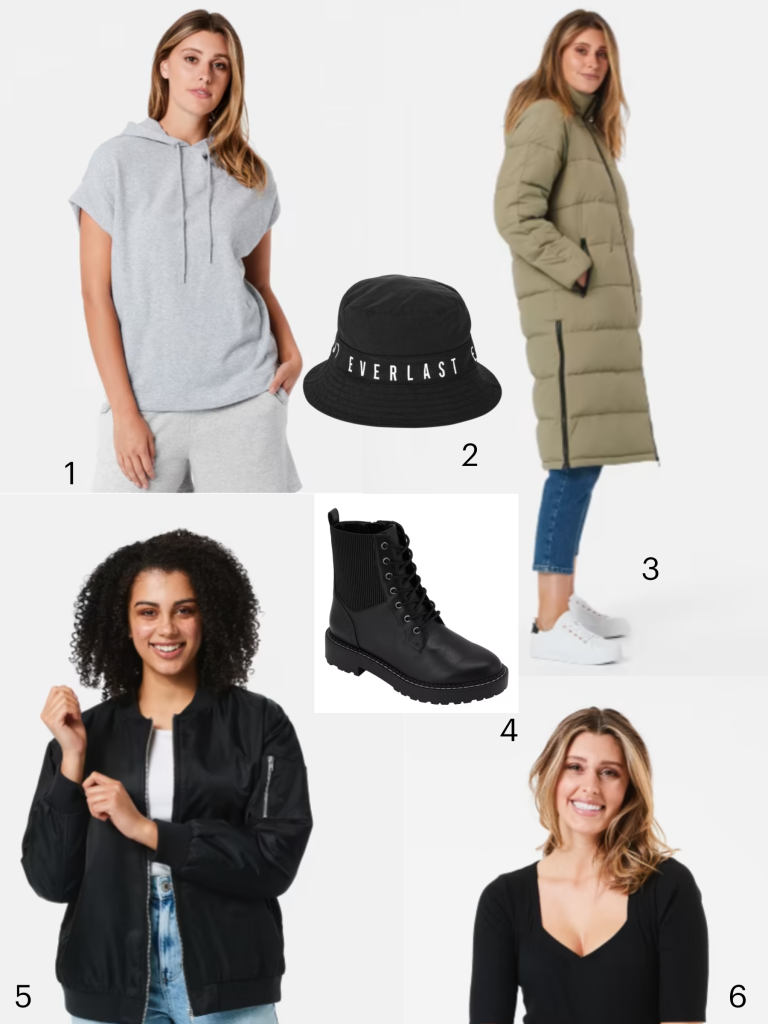 KMART – Sleeveless Hooded Sweatshirt $17
KMART – Everlast Bucket Hat $14
KMART – Longline Puffer Jacket $52
KMART – Chunky Lace Up Boots $30
KMART – Quilted Air Bomber Jacket $38
KMART – Elbow Sleeve Bodysuit $12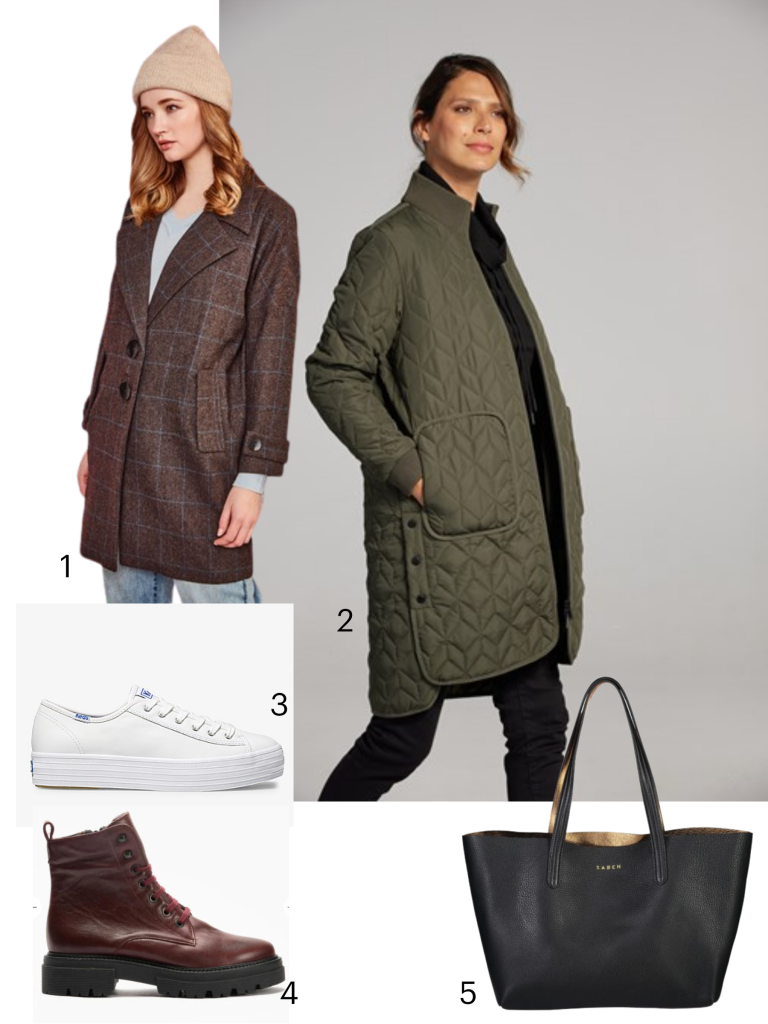 Hartleys – Verge Audience Coat $390
Hartleys – Chalk Thea Jacket $290
Shoes Unlimited – Keds Triple Kick Leather $169.90
Shoes Unlimited – Pitillos 1120 $299.90
Issimo Shoes – Saben Porter Bag – Black + Bronze $549