Winter Soup Inspiration
15 August 2022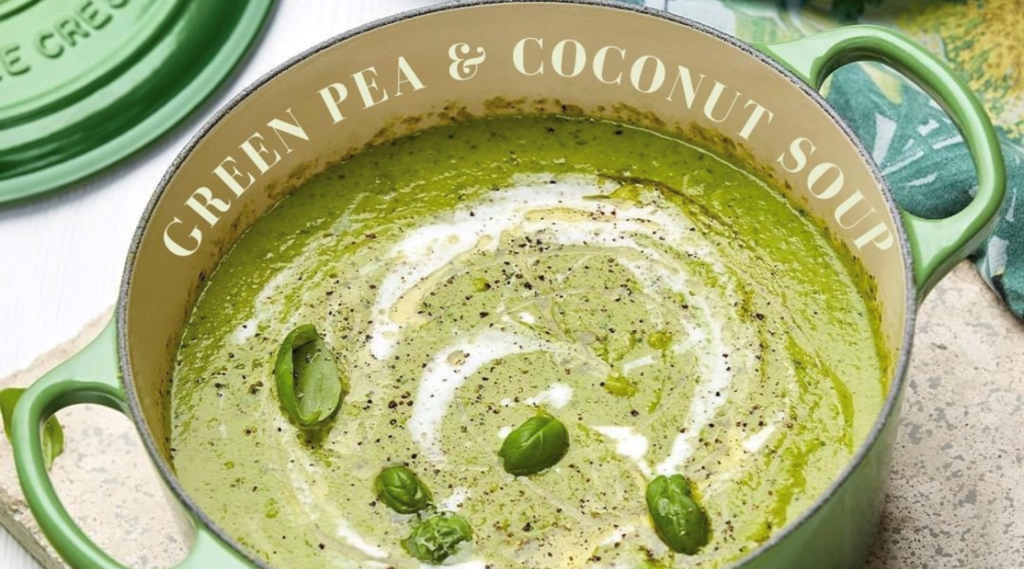 During chilly winter months a soup makes the perfect family dish.
We're inspired by this delicious Green Pea & Coconut Soup (pictured in gorgeous Le Creuset cookware) as shared by Mooch Store from Queenstown Central Shopping Centre.
What You'll Need:
1 tablespoon coconut oil
1 bunch of spring onions, chopped
1 small onion, minced
1 celery stalk, finely chopped
800g frozen green peas
1 can of coconut milk
1 tablespoon white or yellow miso
1 1/2 teaspoons sea salt
1 bunch coriander, roughly chopped
1 bunch of fresh basil, roughly chopped
1 lemon
In a 28cm Round Casserole Dish, heat coconut oil over medium heat.
Once pan is hot, add spring onions, onion and celery. Cook, stirring often, for 3-4 minutes (or until ingredients have softened)
Add frozen peas, coconut milk, miso, salt and 3 cups of water.
Bring mixture to the boil, then reduce to a simmer for 5 minutes.
Remove from heat. Stir in all herbs and the zest + juice of 1 lemon.
Transfer mixture to blender and puree until smooth (or use an immersion blender and save on dishes)
Divide amongst bowls, top with your favourite soup toppings and serve with yummy bread.
Check out Mooch Store for their amazing range of kitchen and cookware.