Exploring the Queenstown outdoors
5 October 2022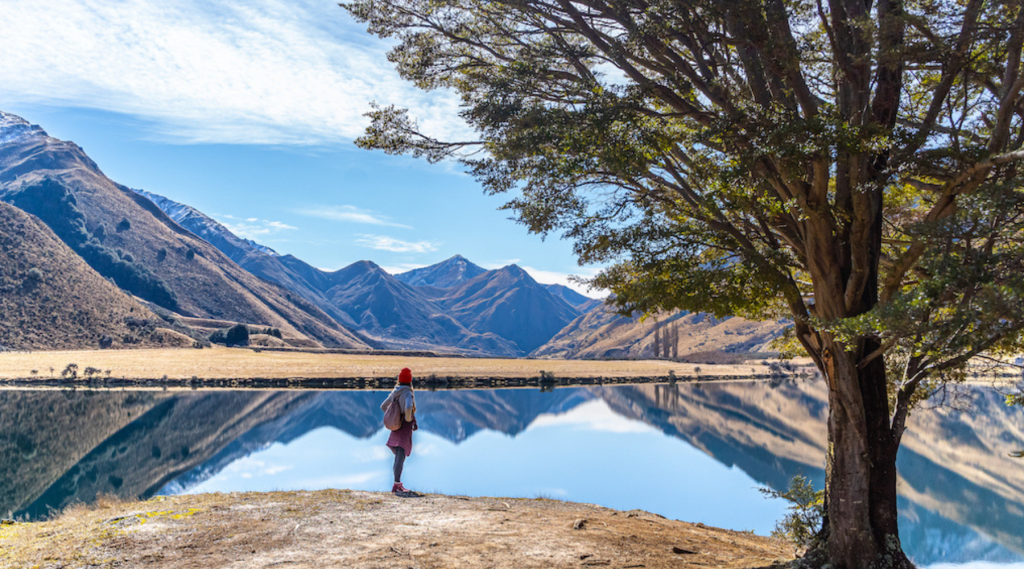 Jane Brooke, writer for QT Magazine, shares with us a story featured in the latest Spring Issue, highlighting the abundance of walks and trails right on our doorstep in the Queenstown region.
Exploring the Queenstown outdoors
by Jane Brooke
Queenstown's huge variety of easy access hiking trails through diverse landscapes and stunning scenery including native forests, rivers and waterfalls, lakes and mountains is the calling card for Destination Queenstown's promotional campaigns for spring 2022.
"Hiking and tramping alongside the famous great walks are central to our spring campaigns into New Zealand and Australia this year," says Destination Queenstown chief executive Mat Woods. "We like to tell the story of our stunning natural environment which is the stage that makes all these adventures possible. Queenstown is close to iconic New Zealand Great Walks, such as the Routeburn and Milford tracks, but our focus is on the many opportunities this region provides to immerse yourself in nature from day tramps and multi-day hikes to short walks and family-friendly excursions."
He says the resort is spoilt for choice with its extensive infrastructure including track transport, Department of Conservation (DOC) advice and services, lodging, guiding and inclusive packages.
"The great thing is that whether a visitor is a confident outdoor explorer or a city-dweller just looking to step into nature for a stroll, Queenstown offers a full range of outdoor experiences to discover beautiful sights and reconnect with the natural world – something we've all learnt to value more over the last two years."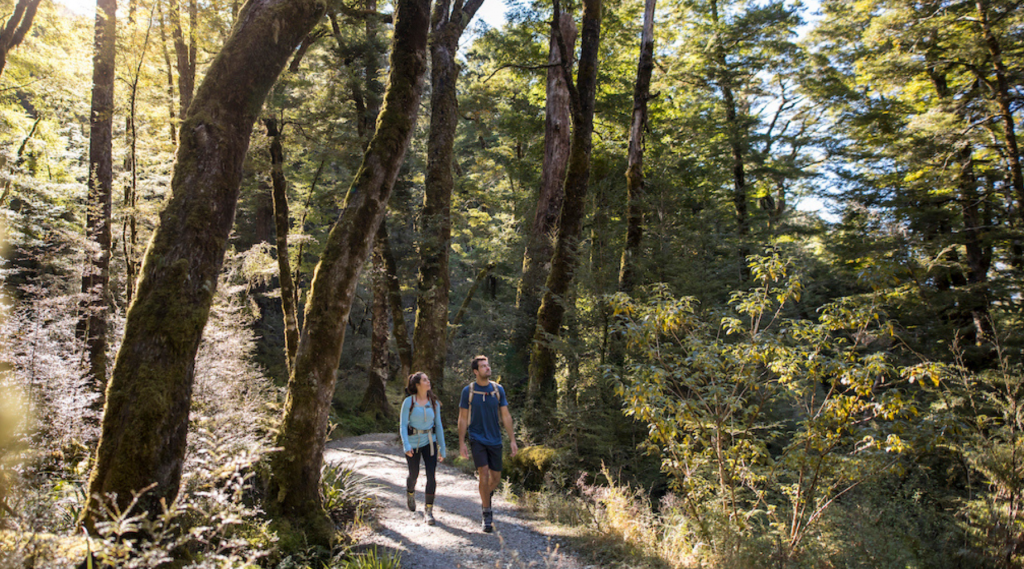 Pre Covid-19 Queenstown attracted many Europeans and North Americans during summer to experience world-class hiking and Mat says they are starting to return with the borders re-opened.
"We're delighted to see our district bustling again with domestic and international visitors after an incredibly challenging two years and I think businesses are feeling more positive about the summer season ahead. It's a long road to recovery but we're proud to be hosting visitors again. The big challenge we are facing is the workforce shortage across all sectors in addition to Covid-19 affecting staffing rosters."
He says Destination Queenstown is running a What's on this Spring campaign focused on promoting all the significant events coming to the region alongside outdoor experiences.
" Kiwis are very keen trampers and we've enjoyed welcoming more New Zealanders to experience hiking and walking over the last two years. Many visitors seek out the great walks and exceptional DOC tracks around Queenstown, Wānaka, Fiordland and Central Otago. Other holiday makers just decide to do some walking while they are here with a plethora of walks within five minutes from town."
"I personally love that within 45 minutes you can be in Glenorchy which is the gateway to so many spectacular and unique walks. I also enjoy blasting up the Queenstown Hill track which is right on our doorstep. Our visitors really appreciate the range of options so close to Queenstown that make nature so accessible."
Home of Adventure
Queenstown's Home of Adventure brand highlights that the resort offers an adventure for everyone.
"Adventure means different things to different people – from hiking, wine tasting, golfing and biking to culinary adventures or taking the family up the mountain or on a trip on Lake Wakatipu– adventure doesn't just mean adrenalin activities," says Destination Queenstown chief executive Mat Woods.
He says throughout history Queenstown has drawn many adventurers from the early Māori and gold miners to outdoors enthusiasts seeking thrills and tourism pioneers who have turned their passions into enterprise.
"This place has certainly fuelled imaginations and inspired many to explore the stunning area. Our Home of Adventure brand represents this and signifies what makes us so special. Queenstown was founded by adventurers and to this day our love of adventure and the outdoors is a common thread that defines us."
"Our campaign approach is about inviting visitors to share in this adventurous spirit of Queenstown and take them on a journey of discovery that ultimately leads them to book a holiday and come and explore for themselves."
The SPRING issue of QT Magazine is OUT NOW.
Pick up your free copy outside The Market at Queenstown Central Shopping Centre