Taco Revival – with Taco Medic
9 March 2021
South Island cousins Robbie McGillivray and Ant Wilkins, owners of Taco Medic at Queenstown Central Shopping Centre, talk to us about how they got into the business of making fresh, authentic Mexican-style tacos.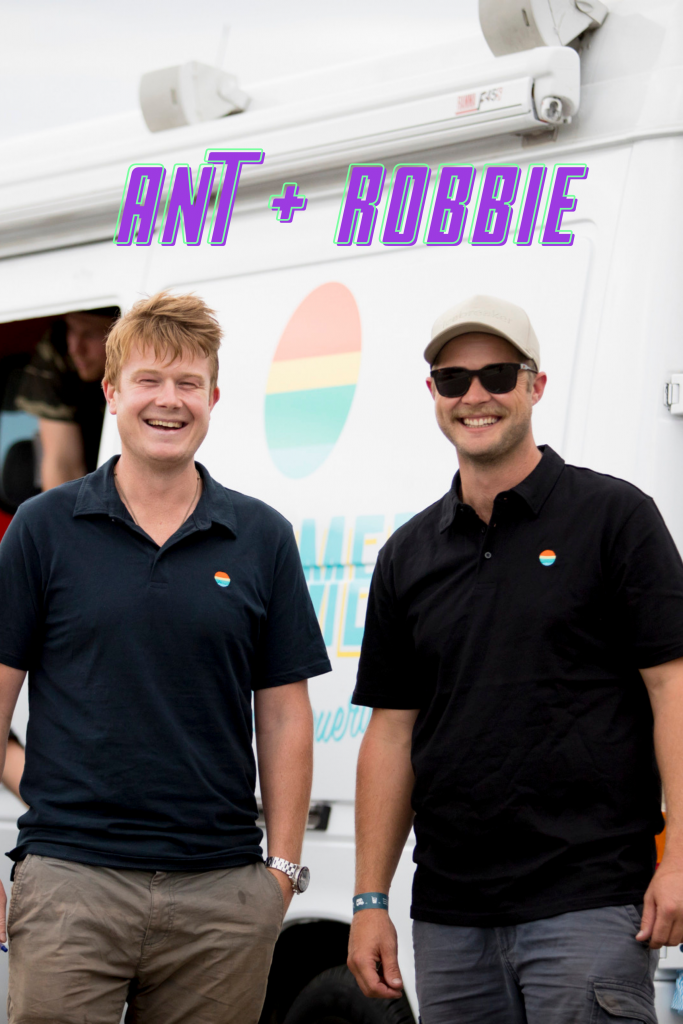 Hi guys, nice to see you! Tell us a bit about your story – how did Taco Medic come about?
Robbie//
"I had my bag packed right from my last exam at high school (in Dunedin) and moved straight to Queenstown. I got into hospitality with Cath Hanna (creator of the famous Joe's Garage), and my first job was at the Queenstown Resort College in a little café under there. From there, I followed Cath to another local's café called Motogrill, and then her husband started Smoko Run out at Placemakers, so I ran that with another ex-colleague from Motogrill. At the time, I looked at buying the business, but the timing just wasn't right, I needed to get more money together, so I got in to roofing for a while. Then one day Ant sent me a business idea while he was (at the time) travelling the globe. I remember the moment, it was around Christmas, and I was standing on a boat ramp in the Abel Tasman……"
Ant// "I was travelling around the world with my (now wife) and we started in the States. Mexican Cuisine was massive there. Then we travelled to coastal Mexico where we stayed for two months in a little surfing village called Puerto Escondido, and the Tacos in this village was like nothing I had seen before in New Zealand or in the States. I'd seen some cool examples through my travels of niche food done well, with a cult following. I got chatting with Robbie, (who had been considering buying a burger business) and planted the idea of Tacos being a fantastic niche market for New Zealand.
Robbie had a place with his partner in Arrowtown, so we all moved in together and started pull the trigger on researching our menu for a Taco Truck"
Taco Medic – how did you choose your name, was your first truck an ambulance?
Robbie// "It stems from it, we did originally look in to buying one. Our design on the truck was inspired by an ambulance with a matt-white over top of a gloss-white so you could just make it out. We wanted our name to make sense, obviously feature the word Tacos, and be easy to understand. "Medic" brings the idea of hunger emergencies, and for us personally, it's also about reviving authentic Mexican tacos and bringing it to life here in New Zealand."
Ant// "The tacos that Rob and I grew up on were those crunchy El Paso mince and cheese style tacos, and we didn't know any different, but that's American style cuisine. We wanted to bring tacos back from a Mexican background, rather than from an American background, so that was all part of the concept of revival "
Getting the food concept right, must be quite a challenge  – how did you go about perfecting the menu?

Ant + Robbie// "We started testing out Tacos at our house, we would have "Taco Wednesdays" every week for mates, mates-of-mates and mates-of-mates-of-mates and their family and friends. We would change the menu up and the rule was you weren't allowed to come twice in two weeks. We had score cards for each flavour everyone tried, and you had to rate it based on every element of the dish, from taste to mouth-feel, appearance etc. So we started to hone the menu down and at the same time we were building the Taco Truck on the front lawn."
When you talk about your brand ethos you mention "bringing the soul back to fast food" – what do you mean by that?
Ant// "Rob and I are "outdoorsy" people – we like eating good food. To create the best tacos possible, we believe everything needs to be done in an artisan way and we need to be making our product fresh every day. With our fish, its fresh every day – we don't freeze anything. Our taco tortillas are hand-made every day also. You can't guarantee your food is quality unless you make it yourself.
In Mexico, fresh tortillas are like your daily bread from the dairy. They have stores (similar in layout to ours) that only make fresh tortillas which are supplied in stacks, wrapped up in cloth tea-towel and that's their staple for breakfast lunch and dinner. Tortillas are used for all kinds of dishes, but we have kept it to Tacos.
By getting ahead of the taco trend we've been able to position ourselves as a Craft Taqueria and ride that wave of popularity we have now with Mexican food in New Zealand."
I hear your superstar manager Shadab recently created something fabulous on the menu…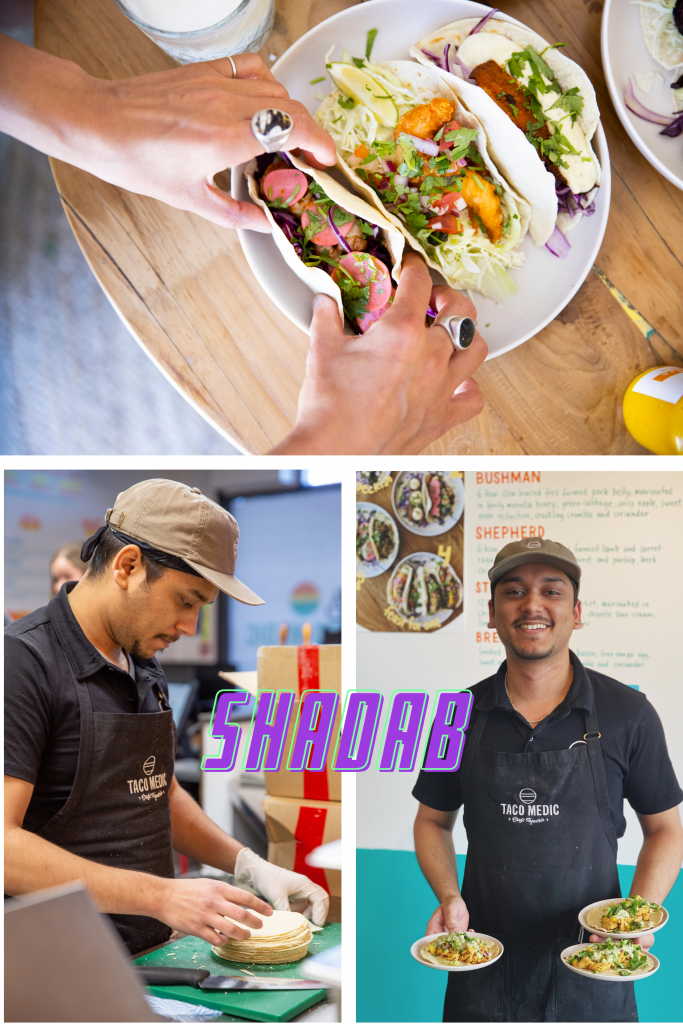 Robbie// "Here at Queenstown Central we have a really big focus on locals. We've noticed a big shift in people moving out from the CBD to Frankton which is awesome for us. We want to keep it interesting for our regular customers and have something new and fun that they can try out each month. Our manager Shadab recently created a Tikka Masala taco which was amazing, super fresh flavours and totally authentic – it sold out several times in the first few week."
Ant// "The inspiration for the flavour of the month will always change, we love the idea of our staff being able to vie for the opportunity to get their creation on the menu – it keeps them inspired too!"
We hear there is a new drink on the menu too…

Robbie// "Yes we do! We have a new Sangria – it's made by Ant's little brother."
Ant// "My brother has launched a Sangria under the brand name 'Sandfly'. It's a "Super Premium Sangria" and is new to the market. His inspiration came from his time spent in Barcelona – he came back and realized that Sangria wasn't such a big thing in New Zealand either, so he's been working with our uncles in the wine industry to make this product, which is made with Central Otago Pinot Noir. We're super happy helping him get it to market and having a family product on the Taco Medic menu.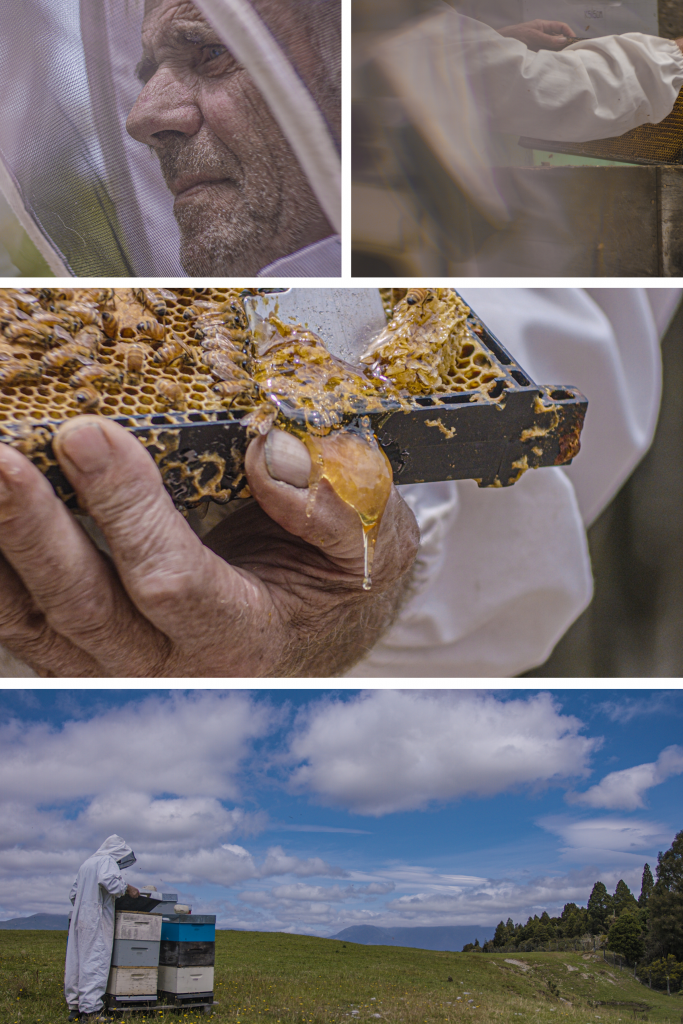 Awesome. I understand you guys like to keep things in the family quite a bit…

Ant// "Our uncles own local Queenstown vineyards Chard Farm and Wet Jacket Wineries. Robbie's dad is a beekeeper on the West Coast, and he supplies us with our manuka honey for our pork belly, that sort of thing. We have an uncle in Lawrence that supplies us with lamb from the family farm. Keeping it in the family guarantees we have the best product."
Things don't seem to be slowing down for Taco Medic – what's on the horizon?

Robbie// "Our Taco Truck is now based in Auckland as there is more opportunity to utilize it up there for events and things. We're also in design for a new Auckland branch located in Ponsonby which will bring us to a total of three (two in Queenstown + Auckland).
Our Queenstown Central location will remain our biggest and we will utilize it as our "Taco Medic University" – all staff will do their training here."
Guys, thank you so much for your time. My last question I promise! Describe your happy place?

Ant// <Laughs> "Now that Sophie (my wife) is sitting right next to me- it's family of course!" I would also have to say my happy place is going anywhere on an adventure.
Robbie// Good friends, good family, good drink, good times – it doesn't really matter where you are!
Ant// "Yep agree, that's it, for sure"
Taco Medic are open 7 days a week at Queenstown Central Shopping Centre for brunch, lunch, and dinner. Be sure to check out Taco Tuesdays every week for great deals on drinks and delicious Tacos.
Queenstown Central Shopping Centre
19 Grant Road, Frankton, Queenstown 9300