Photo Exhibition @ The Pop Up
WHEN: 17 - 30 April Open daily from 10am | 22 April open 4pm - late
WHERE: The Pop Up Store (next to Hallensteins) - Queenstown Central Shopping Centre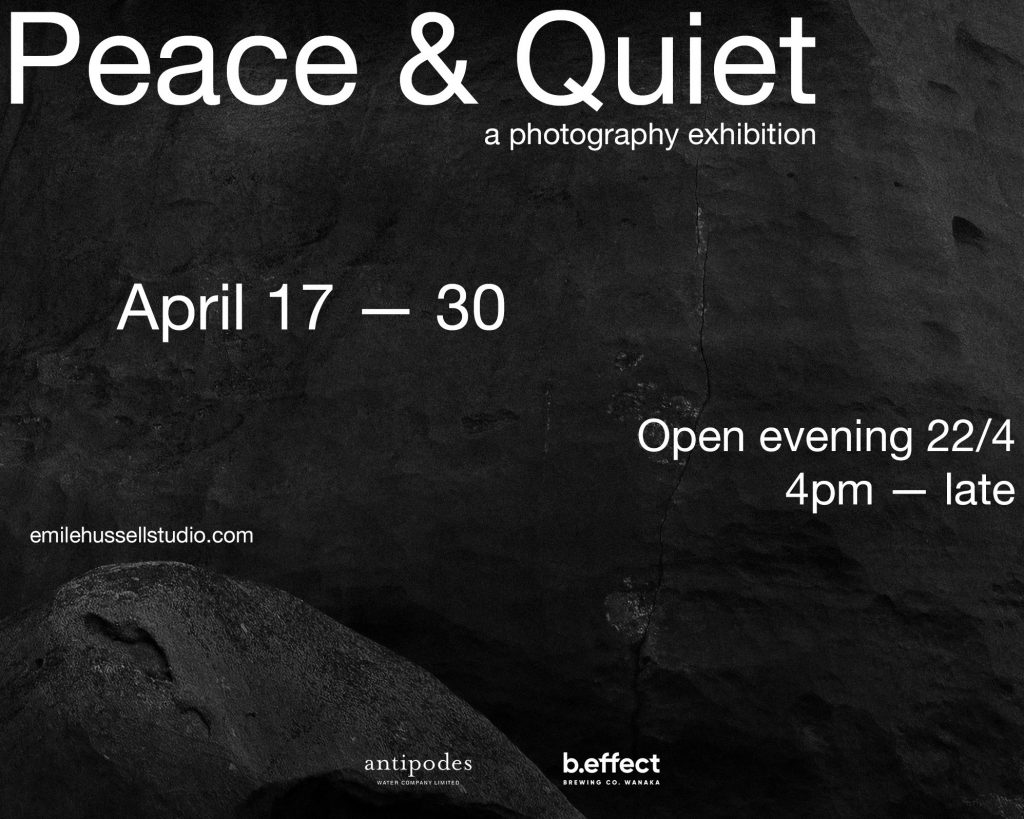 'Peace & Quiet' – a collection of personal photography works by Emile Hussell, exploring the beauty of the New Zealand landscape will be exhibiting at The Pop Up, Queenstown Central Shopping Centre from 17 April.
Each photograph in this series tells a unique story and invites the viewer to experience the tranquility of Aotearoa's natural environments.
Emile's use of composition provokes curiosity and draws the viewer in, creating a sense of calm and serenity that is both captivating and uplifting.
17 April – 30 April
Monday – Friday |10am – 5pm
Saturday/Sunday 10am – 4pm
Late Night | Saturday 22 April from 4pm.
@emilehussell
emilehussell.com
emilehussellstudio.com