Origami-For-Kids Intro Workshop
WHEN: Saturday 11 June  | 10am – 11pm Sunday 19 June | 1pm – 2pm
WHERE: The Pop Up Store (next to Hallensteins) - Queenstown Central Shopping Centre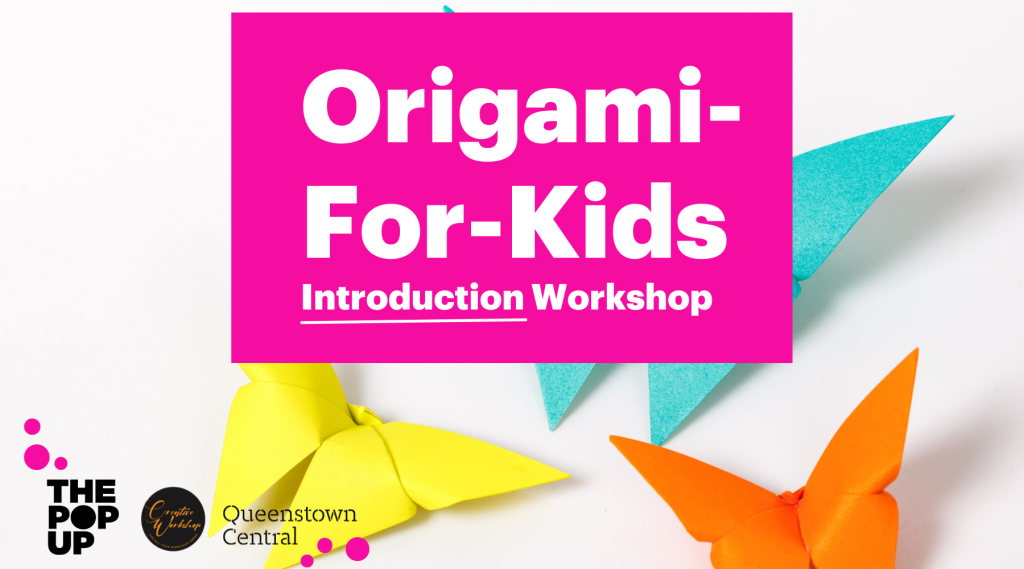 In this Origami-for-kids workshop, learn the basic folds of origami using a single-paper approach to create animals and figures.
Cost: FREE. Space is limited. Booking essential.
Ages 6-16 welcome to attend (parents must accompany kids)
Workshops:
Saturday 11 June  | 10am – 11pm
Sunday 19 June | 1pm – 2pm
Workshop run by Creative Workshop QT.