Mooching and Motherhood with Kerry-Anne Roberts
10 May 2020
It needs not be said that parenthood has been equal parts challenging and rewarding these past weeks while under the New Zealand lock-down for Covid-19.
We talk to store manager Kerry-Anne Roberts of Mooch, Queenstown Central Shopping Centre on Mother's Day to chat all things Mooching and Motherhood.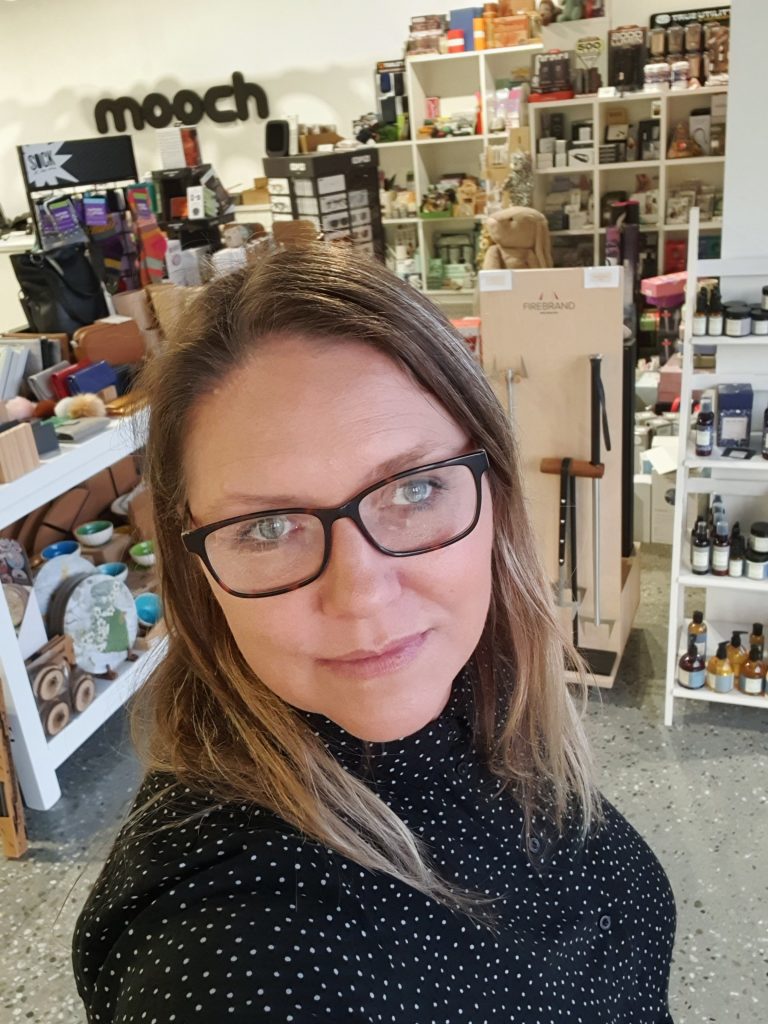 Hi Kerry-Anne, as a mum of three how has lockdown gone for you?
I've been pretty good really, at first I spent some time doing things around the house and garden that needed done, cleaning & organising. The kids were staying up late, getting up late but then we started to make the most of our time together. Having more time to spend just talking and hanging out with my three kids had been nice, more meals together and family time has been enjoyable. We've cooked and baked together, ate way too much (ha) played a few board games, watched movies and had family walks. It's been nice to not have such a busy schedule for a while.
We've also been virtual schooling, our local schools have been great with help with online learning for kids at home. I've been working online with the team at Mooch to bring our customers Mooch online, adding our products in store to our new website so our customers can shop online and receive deliveries. We now also offer click & collect from the Mooch store.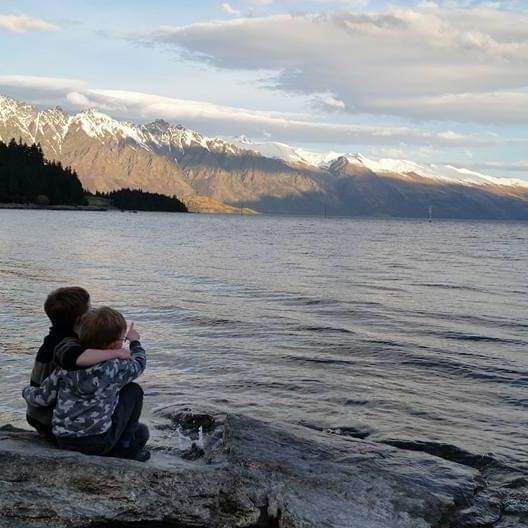 There has been a lot of talk about gratitude lately, what are you most grateful for?
I'm grateful for living here in Queenstown, seeing what some other countries are having to deal with during Covid-19 and having all my kids and family close by safe in our bubble with everything we need. I'm grateful that although we're in lockdown, we can still go out for walks or a bike ride in our neighborhood enjoying our beautiful surroundings as Queenstown changes into Autumn – I live in Arrowtown the colours are amazing. I'm grateful we can video chat with friends and family anywhere in the world and have taken the time to keep in touch and message friends and family.
How will you be spending Mother's Day?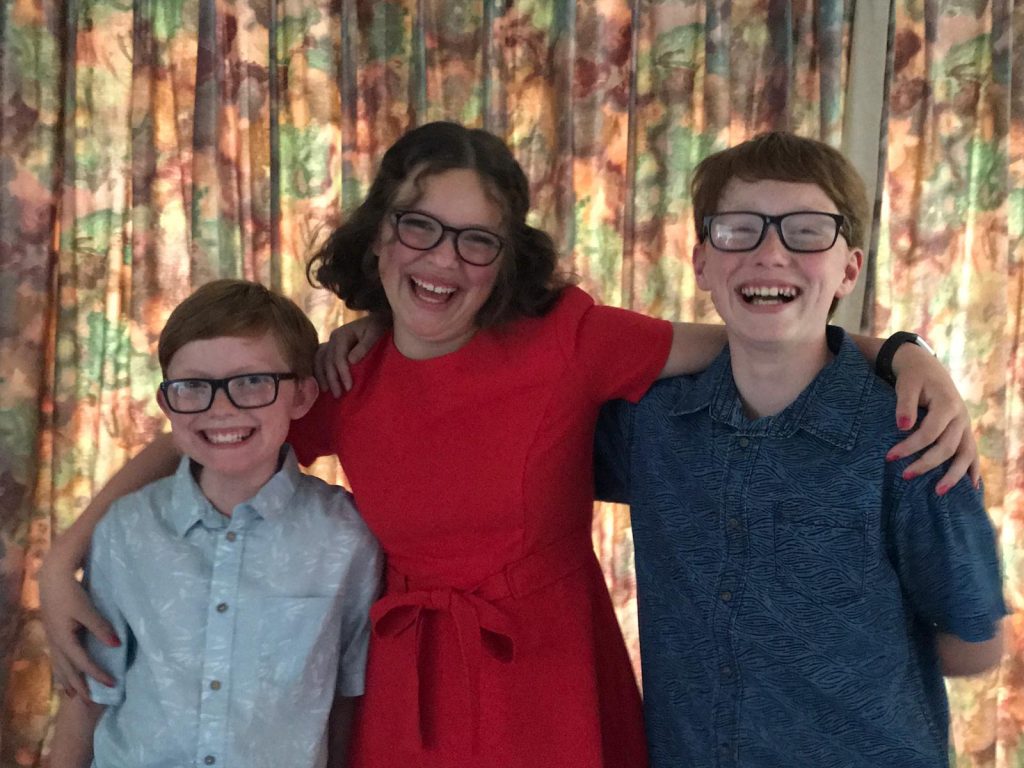 Mother's Day will be a sleep in, hopefully with my 3 kids making me a special breakfast, usually pancakes or waffles & a cuppa. 🙂
Sounds perfect! You're the store manager at Mooch, Queenstown Central Shopping Centre – how long have you worked at Mooch?
I've been working at Mooch since 2015 – so 5 years now. I'm passionate about the quality kitchen brand products we have to offer and love to help our customers find the right kitchen tools for the job. We have quite a broad range of products too which is perfect if you're looking for a gift or looking for something different. Most people who visit Mooch leave with something!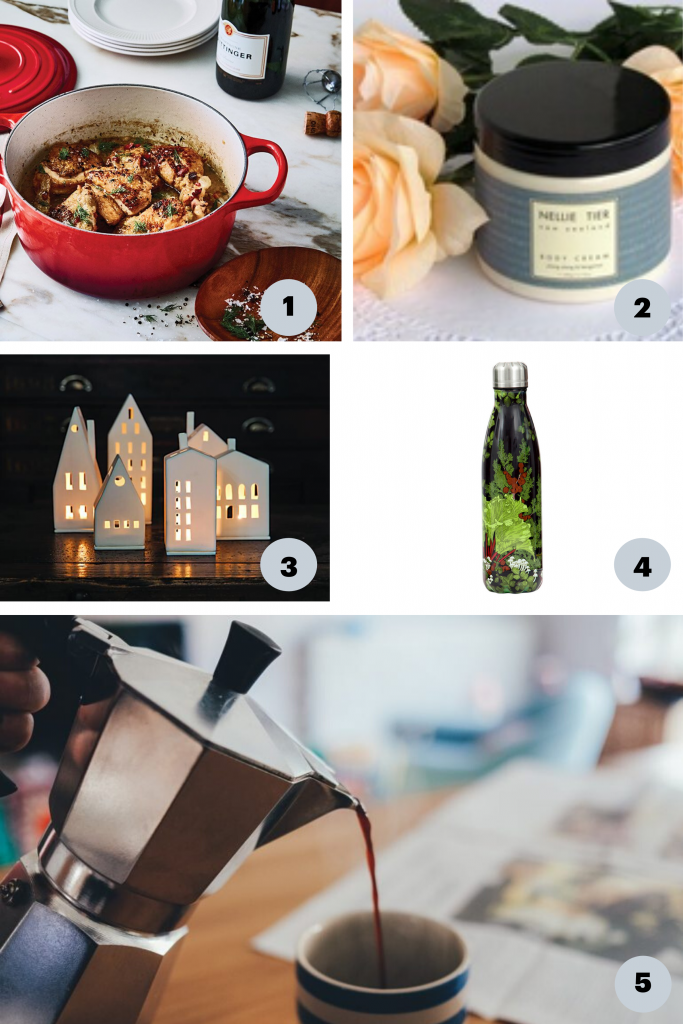 It's very hard not to – I have to agree. 🙂 As you're an expert on kitchen essentials what are your 5 hot picks to purchase at Mooch?
My top picks at Mooch would have to be:
1. I love my french made LeCreuset cast iron casserole pot, we have many sizes and colours at Mooch. I can cook almost anything in it, on the stove-top or in the oven straight to the table.
2. Nellie Tier skincare range – made in NZ and it's all natural, hand washes, moisturizers & face creams, bath salts- the face serum is my favorite. A great personal gift to pamper Mum for Mother's Day
3. Our Rader collection of porcelain vases & tealight houses made in Germany are a great Mother's Day gift, we have many sizes and styles to choose from they've become very collectible with our regular customers.
4. Chunky drink bottles with NZ artist designs, it just a great stainless steel durable drink bottle for Queenstown, I also give them as gifts, love the colours and designs.
5. I love coffee & our Italian Bialetti coffee makers range, they are a must have for a good daily home made brew of coffee. A must have for a busy Mum.
As an essential store Mooch I know you are back at work already, but what are you most looking forward to after this Covid thing is all over?
I really look forward to getting my hair done! and having a meal I didn't have to make myself & eating out at a local restaurant. LaRumbla with cocktails sounds good 🙂 I know the kids will be much happier being able to see their friends again and having our friends around to our house to socialize again. I do miss the interaction with customers during Alert level 3. It'll be great to see all our regulars & chat & help people face to face in store again too!
Thanks Kerry-Ann have a wonderful Mother's Day – you deserve it!
Mooch is open every day at Queenstown Central Shopping Centre  10am – 5pm
#shoplocal #shopqueenstowncentral