Living Up High – with Base NZ
26 August 2020
As Queenstown eagerly waits the next dump of snow on the mountains – we talk to Brent Harridge, (owner), and crew at the Base NZ store, Queenstown Central Shopping Centre, to chat about snow, adventure and life in Queenstown.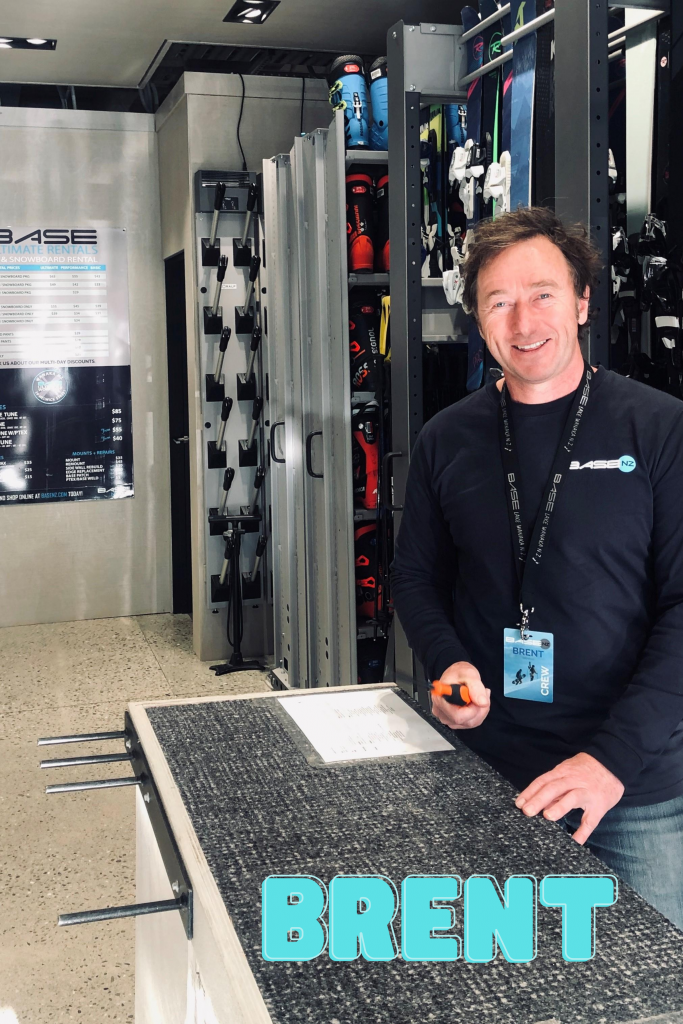 Hi Brent tell us about Base NZ – how did it start out?
Brent: Base NZ started out as a streetwear and snow store in Christmas eve 1999 in Wanaka. We expanded in 2003 with a store across the road offering ski/board rentals. We kept growing until 2008 where we split the business up into Base Streetwear store, Base Rentals, Base NZ – Snow store.
The original business concept for our store was snow and streetwear – streetwear being a new trend back then, because skate was the "in thing" so we picked to run with that which we still do today in our streetwear store in Wanaka.
When we opened the Base NZ Snow Store in Wanaka, we were looking for a summer offering – we felt skate had been languishing and we were seeing a resurgence of surf – so we decided to focus on "surf" as the summer switch-over.We also have a separate store called Bike Lounge in Wanaka – offering rentals and a bike workshop.
Can you tell us a bit about the concept for your latest store here at Queenstown Central Shopping Centre?
Brent: The QC store brings together apparel, rentals and repair all under the one roof. In the summer our snow rentals and repair workshop – turns into "Bike Lounge" servicing all things bikes.
Base NZ stocks both Ski and Snowboard gear do you lean towards one or the other?
Brent: We've always pitched ourselves as being a "free-ride" store AKA – ski and snowboard. From the day we opened in 1999 we've always treated skiers and snowboarders equally – it doesn't matter which of the sports is on or off trend, our philosophy is that if anyone what's to ride the mountain, they ride it together.
That's nice, there's always been a bit of rivalry between skiers and snowboarders but Base NZ is all about "one love"…
Brent: Exactly! It doesn't matter whether you approach it (the mountain) sideways or front on – it's ALL GOOD.
You mentioned trends in ski and snowboarding – what's trending now?
Brent: Possibly with our success on the ski front – (with the Olympics etc) it is driving an interest in skiing, but I think both sports always have their merits.
Of course – It's all about One Love ❤. What do you love most about living in Wanaka and Queenstown?
Brent: As a Wanaka local I love having our new shop in Queenstown! It's been fantastic how we have been accepted by the local Queenstown community.
What is unique about both Queenstown and Wanaka is that we're all here with our passion for the environment, the activities you can do here, and the positivity that comes from that.
Whether you're on the lake, up the mountains, hiking, fishing, climbing, hunting, it's a great place to be and everybody that lives here really appreciates that – its pretty NEAT!
People that relocate here have made a commitment to a better lifestyle, and what they bring with that is an open-mindedness and enthusiasm which creates amazing energy and culture in the community – it's self-perpetuating.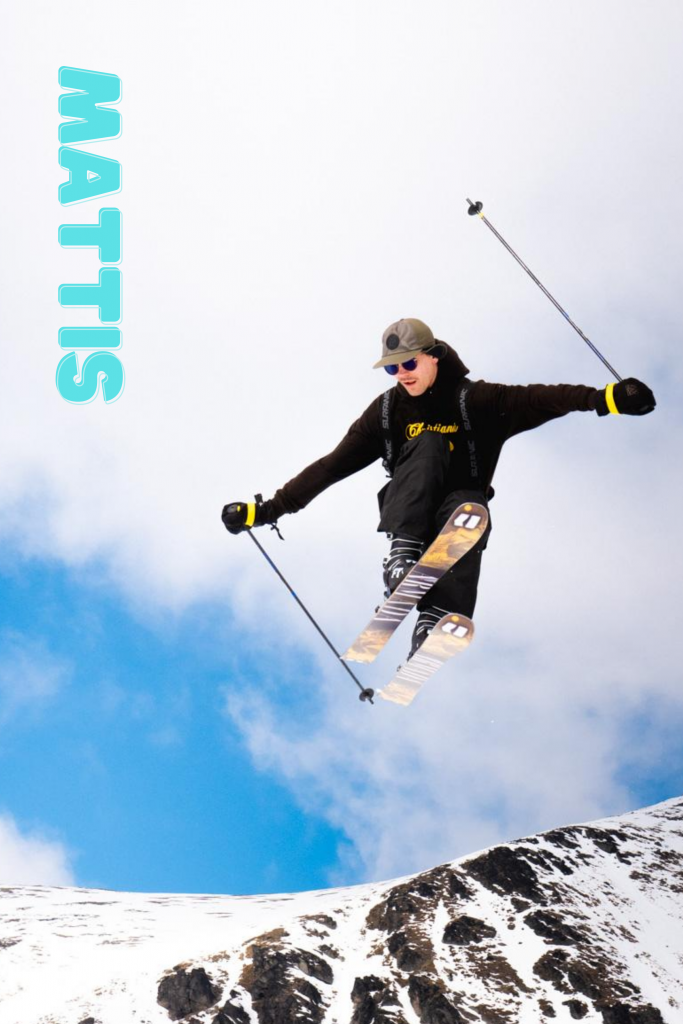 Hi Mattis – are you from around here?
Mattis: No I'm from Sweden! Originally from the southern part but I've been living up north in the largest ski resort town in Sweden called called Åre.
How long have you been in Queenstown?
Mattis: I've been in Queenstown for ten months now, got here just before last summer basically, and have worked for Base for six months now.
What's your impression of Queenstown so far– do you like it?
Mattis: LOVE IT!
Are you staying here forever?
Mattis: If I can that would be great!
Where is your happy place?
Mattis: I gotta say, up in the mountains. Well anywhere in nature really, I love being up on the bike tracks and the ski fields – just being disconnected from all the regular problems of the everyday week, getting away from your phone and being present in the moment.
For sure – straight up, being in the mountains is my happy place.
Do you ski, snowboard – or both?
Mattis: Both
Good answer 😊. Other than being up the mountain, what do you love most about Queenstown?
Mattis: It's just such a cheerful town, everyone is nice and friendly, and really welcoming – coming here from Sweden I have been embraced by so many people and met so many new friends. I love the attitude of everyone here, everyone is here to have a good time.
Hi Renae – are you from around here?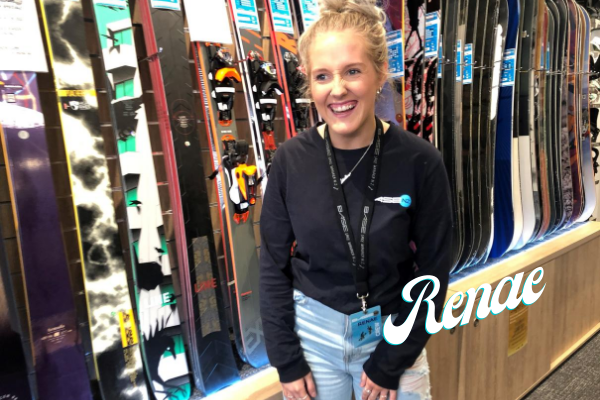 Renae: Born and raised here! I've lived in Arrowtown for about 16 years.
Wow – it's very special to meet a born and raised Queenstowner! How long have you been with Base NZ?
Renae: About a year – I helped launch this new store here at Queenstown Central.
Where is your happy place?
I love after-work drinks, chillin out, heading up the mountain and hanging with the Queenstown and Wanaka Base crew.
Sounds like Base NZ staff are like a bit of a family?
Renae: 100%. We all get on at work and love to hang out together after work too.
What do you love most about living in Queenstown?
I love the freedom to be able to do so many different things, to go up the mountain, to enjoy the tourist attractions – it's also a great place to meet people from all over the world and have good convos!
Visit the experienced and friendly team at Base NZ. Open every day 8am – 6pm at Queenstown Central Shopping Centre.